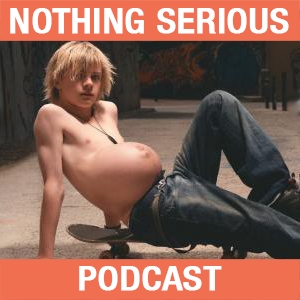 Nothing Serious Podcast
Nothing Serious Podcast - I'm Gonna Do It With Pants On
Released: Jun 14, 2013
It's the sex and alcohol episode as Paul, Daniel and Steven discuss teaching women to masturbate, alcohol warnings for women, 8 month long erections, pregnant teen boys in Chicago, police roadblocks, and ugly prostitutes.
Stories mentioned in this episode of the Nothing Serious Podcast include:
A game that wants to teach women how to masturbate.
Alcohol "rape warning" proposal sparks storm
Pregnant Boys: Shocking ads target teen pregnancy
Patient sues after 8-month erection
Man dials 999 to complain about prostitutes looks
Police roadblocks asking for blood and DNA samples
Man charged with DUI despite blowing .000 during breathalyzer test
Leave a comment - call us at 251-281-8730.
SUBSCRIBE: - iTunes (One click) | iTunes (page) | Stitcher | Winamp | Google | Other | RSS