lol
»
It may not be the most appetizing but at least it was free!
Sir David Attenborough, renowned for narrating nature films and documentaries, turns his attention away from the Serengeti and onto the frozen planes of Women's Olympic Curling. Now we need Morgan Freeman to narrate cricket!
It's animated gifs like this that make me jealous of the original Street Fighter, although I'm not sure Taylor Swift would be as impressed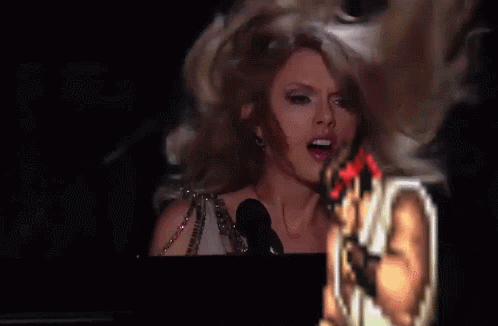 The internet does it's best this week to prove that "STOOPID" reigns supreme online as armchair activists drop their Cheetos, remove the wedgie from their tighty whities, and grab their keyboards to spew forth their vitriol and ignorance in support of Phil Robertson from A&E's "reality" show "Duck Dynasty".
As Paul, Steven and Daniel gently toss their ZZ Top beards into the discussions which revolve around freedom of speech and the 1st Amendment of the United States, Satanists raise money for their monument on Indiegogo, a mom gets arrested when a topless picture of her and her 14 year old daughter ends up on SnapChat, and the UK decides that adults are too stupid to decide what they want to view online.
Links to all stories mentioned in this episode of can be found on the Nothing Serious Podcast site.
Podcast: Play in new window | Download (Duration: 50:47 — 23.4MB)
Leave a comment, text or call us at 251-281-8730, or email [email protected]
SUBSCRIBE: - iTunes (One click) | iTunes (page) | Stitcher | Winamp | Miro| Google | Other | RSS
How many lives does an action hero need to make it through the movie? Screen Junkies aims to find out!
Have you ever wondered how many lives your favorite action hero would really need to survive a movie? We asked an actual doctor to answer that question for us in Screen Junkies' new series "Honest Action." First up, John McClane in the Christmas classic "Die Hard."